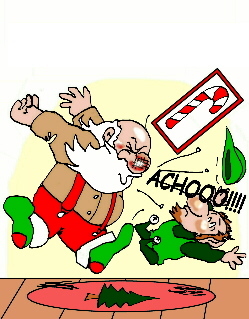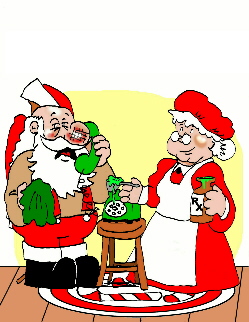 One December, many years ago, Santa Claus had a cold. "ACHOOOOOOO!" sneezed Santa. "I don't feel well enough to do Christmas this year."

Santa picked up the phone and called his friend, the Easter Bunny. "Hello," said Santa. "I have a bad cold. Could you fill in for me this Christmas?"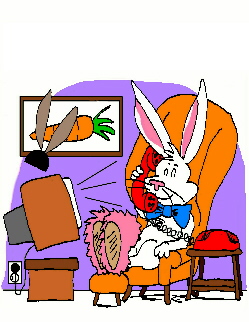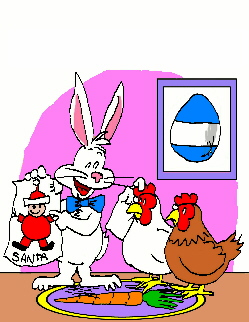 "I really don't know much about Christmas, " said the Easter Bunny. "I'm usually taking my winter nap during that time of year. But I will try my best."

So the Easter Bunny called his chickens together. "This year we're going to be helping Santa Claus with Christmas," said the Easter Bunny.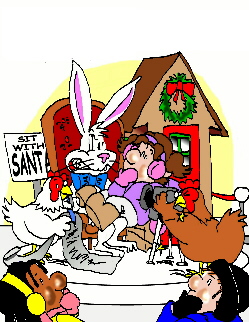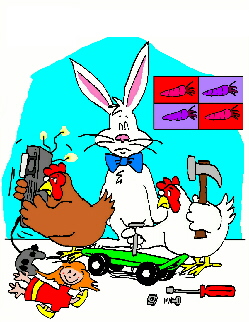 The first thing the Easter Bunny had to do was to find out what everyone wanted for Christmas. The children were confused having to sit on the Easter Bunny's lap to tell him what they wanted.

Next he had to get the toys that the children had asked for. But his chickens didn't know how to make any of them.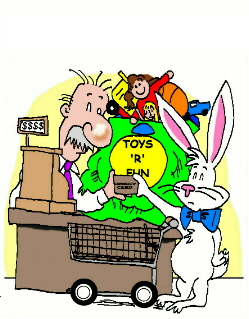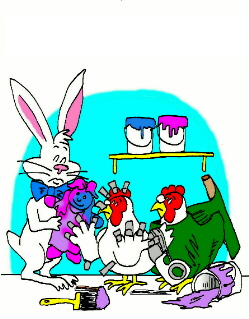 So he went around to all the toy stores buying everything he needed.

The Easter Bunny's chickens had trouble wrapping the presents. So they painted them instead.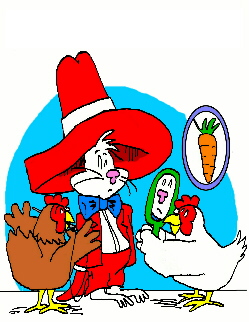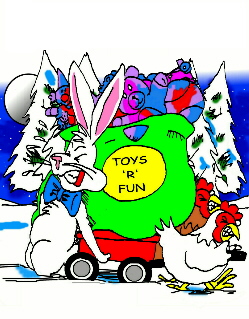 The Easter Bunny's chickens tried to make him a red suit and hat like Santa's. But they didn't know what Santa's suit and hat looked like.

The Easter Bunny didn't have a sleigh. So he had to use a little red wagon to carry the toys. Since he didn't have any reindeer, his chickens had to pull the wagon.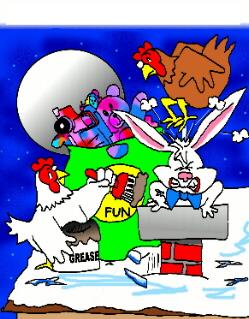 He had trouble getting up and down chimneys.

Instead of just stuffing toys into the Christmas stockings, the Easter Bunny stuffed toys in every sock in the house.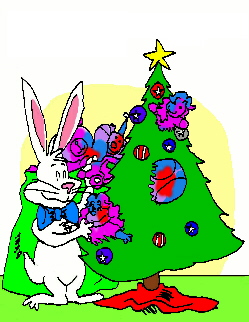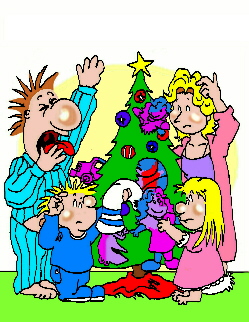 He hid the presents so the children would have to hunt for their presents like they did Easter eggs.

On Christmas morning, everyone was very confused.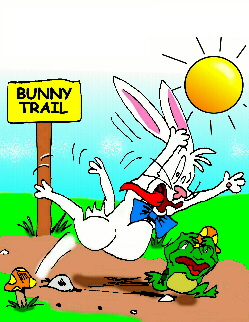 Soon it was Easter time. The Easter Bunny was hopping the Bunny Trail when he fell down and hurt his leg.

WILL SANTA CLAUS BE ABLE TO HELP THE EASTER BUNNY WITH EASTER?




Wwwwwwwwwwwwwwwwwwwwwwwwwwwwwwwwwwwwwwwwwwwwwwwwwwwwwwwwwweerete